Citing the ISC data products
Data retrieved from the ISC website should always be cited. This includes use by academic or commercial organisations, as well as by individuals.
Please cite both the ISC product and the scientific articles that describe the procedures used to create the product.
Click on the relevant product(s) to find the corresponding citations.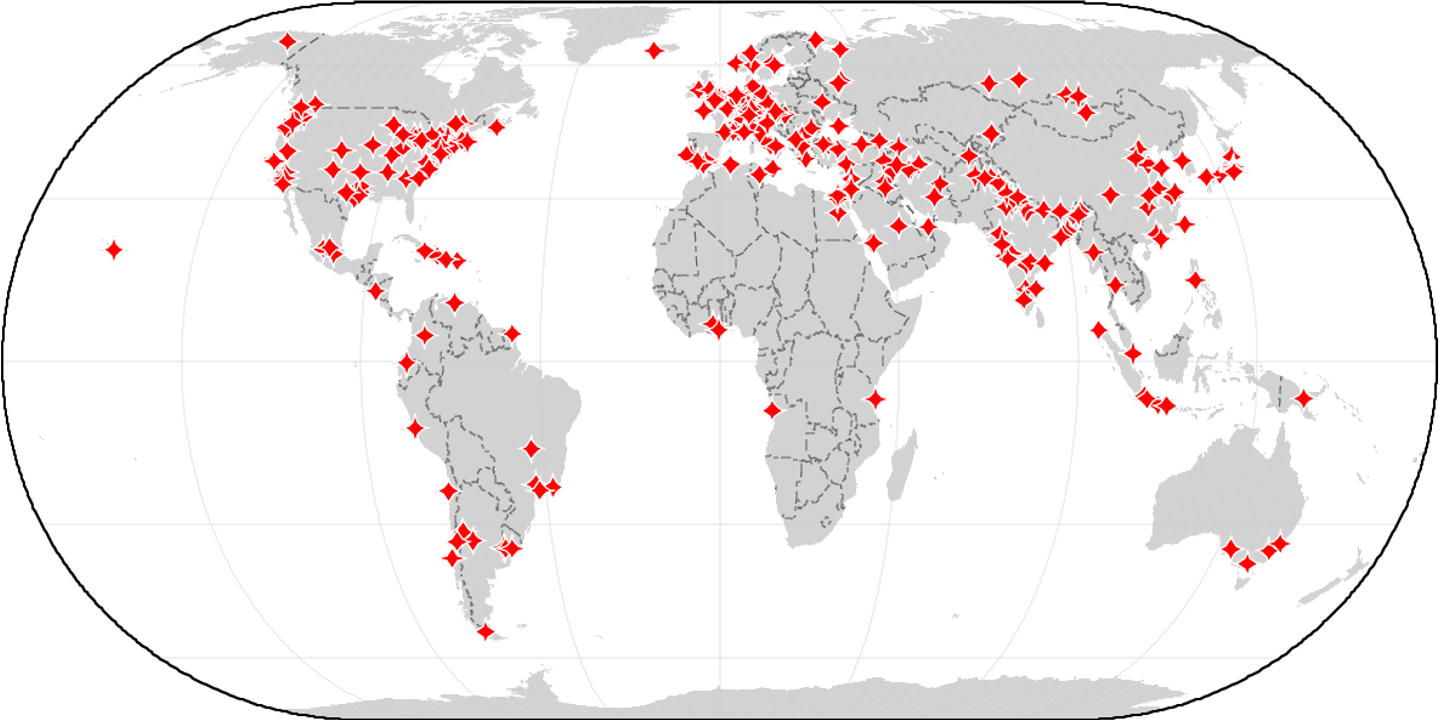 The ISC data are cited in hundreds of reviewed research publications each year. This map covers publications during 2018 and shows ~600 author affiliations in ~300 locations.
| | | |
| --- | --- | --- |
| Citations in 2018 | Citations in 2019 | Citations in 2020 |